Common areas
Use one of our many common areas when you want to eat or socialise with your family and friends.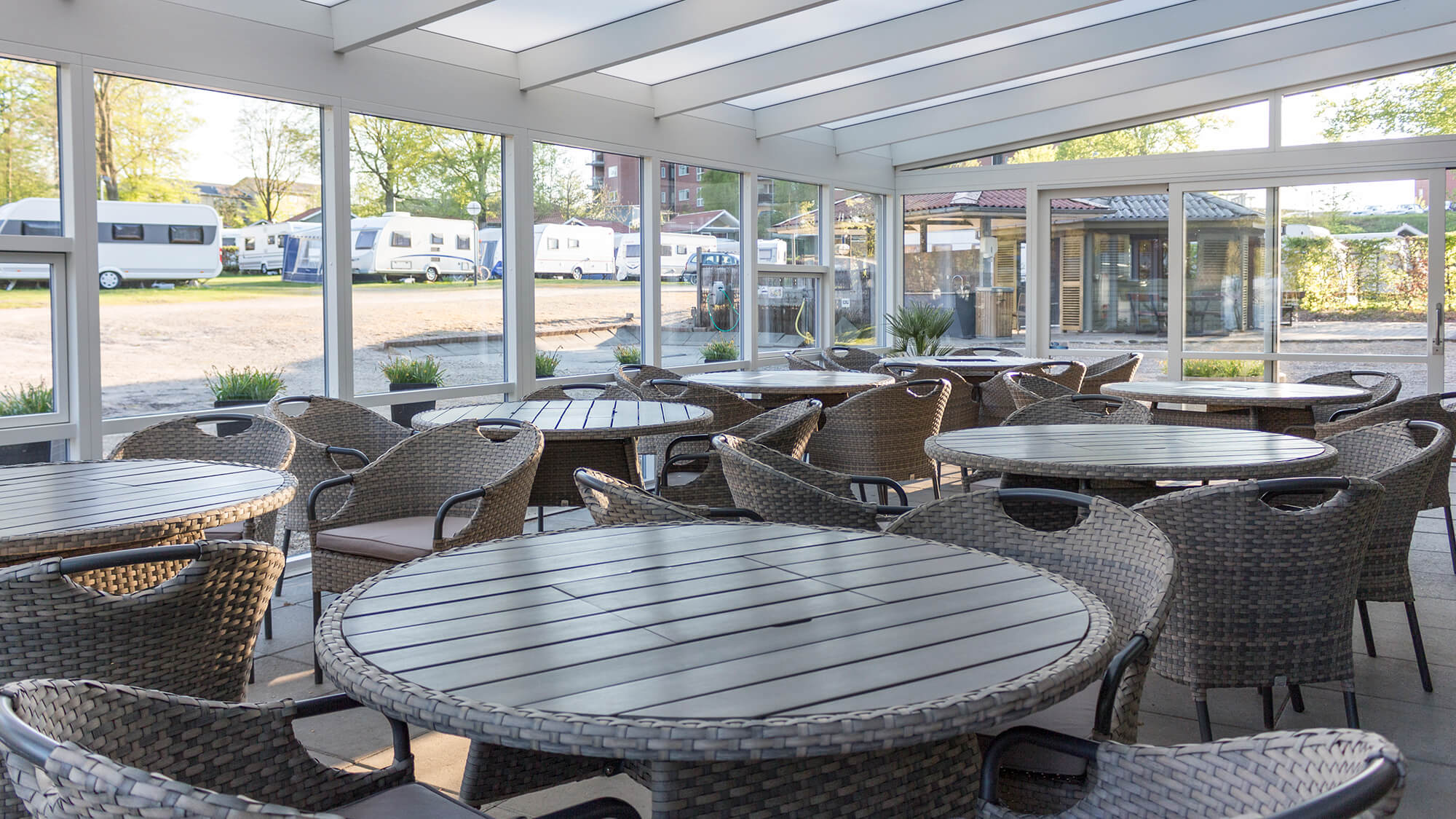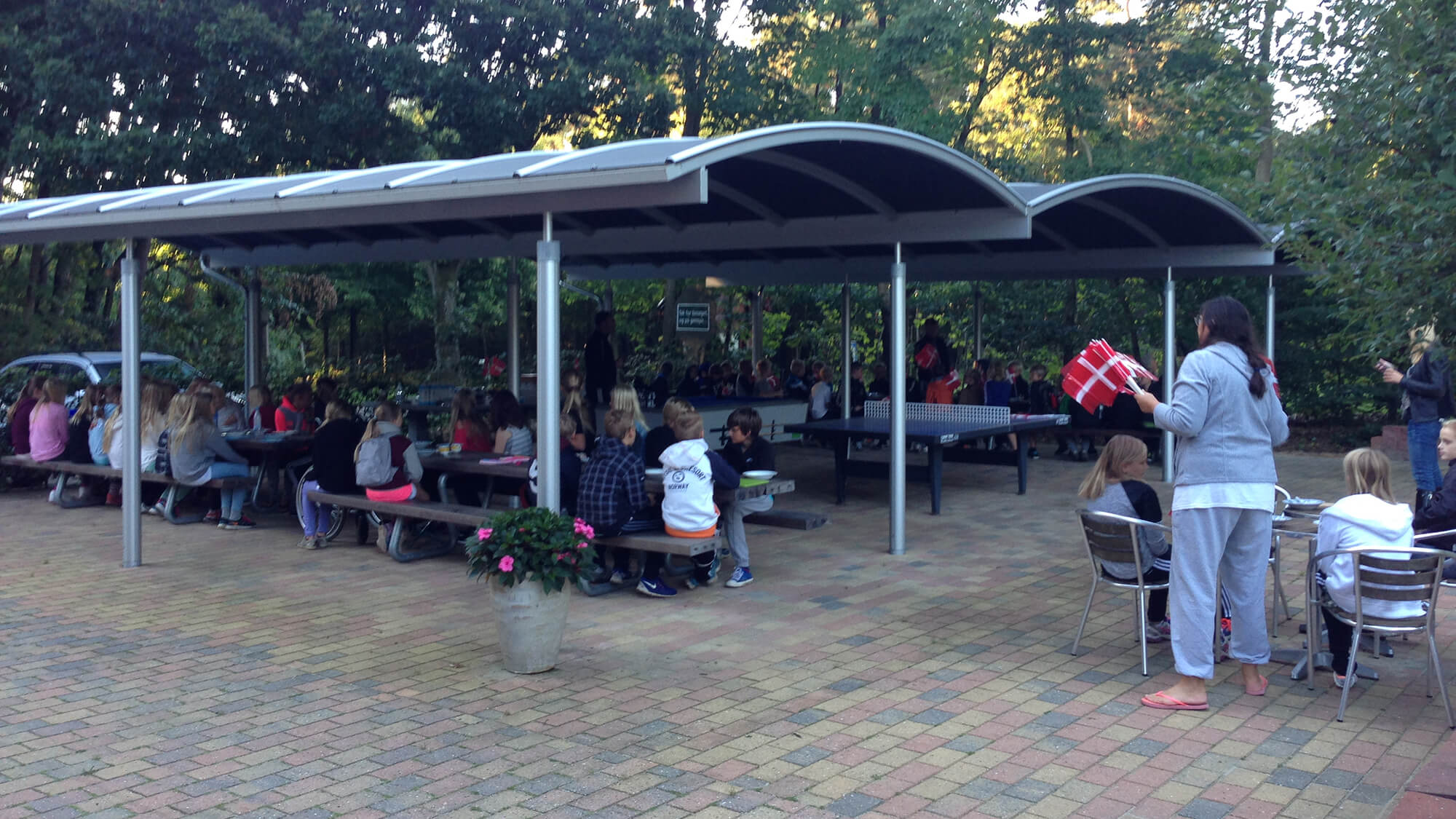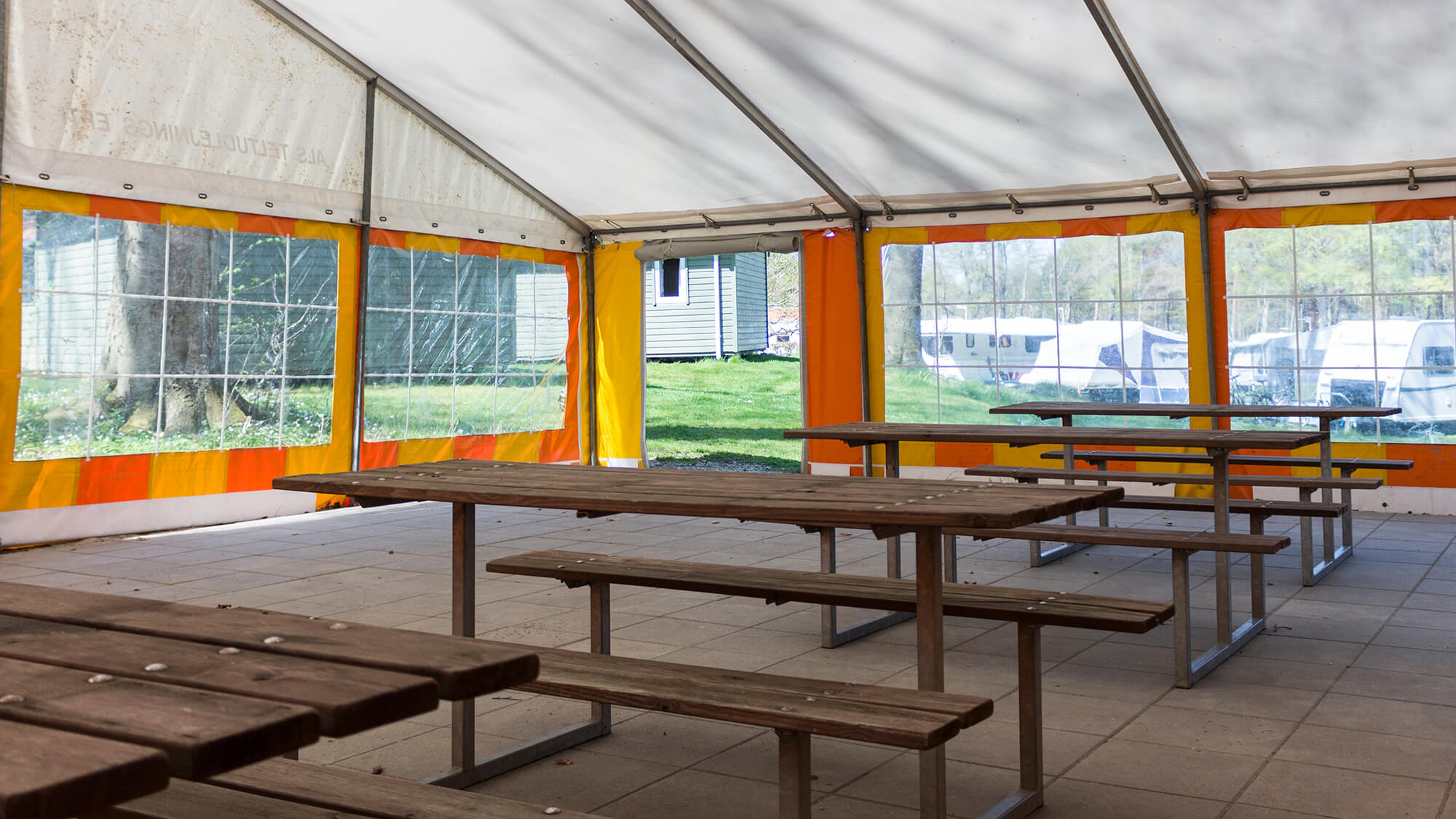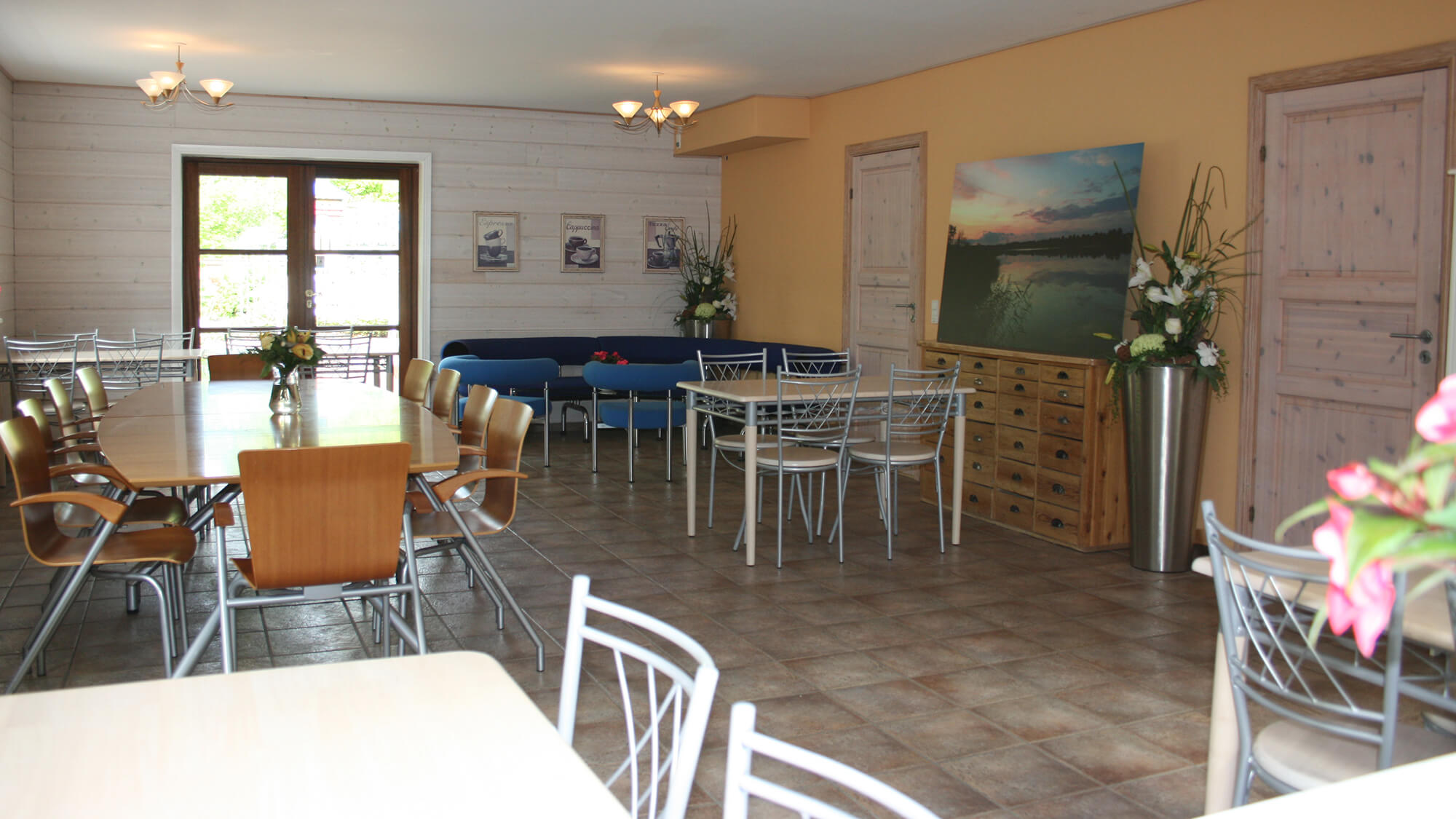 At Silkeborg Sø Camping & Feriehuse we dispose of more than 300 m2 indoor and outdoor common areas with seating, all suitable for both dining and relaxation for our guests.
Glass Pavilion
Our 50 m2 glass pavilion with room for about 30 people can be found as an extension to the campsites main sanitary block. The glass pavilion is built as a covered entrance to the main kitchen, which provides obvious opportunities to use it for dining with subsequent relaxation.
Barbeque house with benches
In connection with the campsites outdoor kitchen, you can find a barbecue house with benches and tables for approximately 20 people. This common area is ideal for grilling, cooking and dining on warm days. You can see the area around the barbeque house on this Google Tour.
Metting room
In our administration building we rent a meeting room with space for about 30 sitting / eating people. The meeting room can be rented during the period 3:00 p.m. to 11:00 p.m. The price is 120 EUR. In order to rent our metting room, you must be staying in either our mobile homes, cabins or holiday flats.
Dining tent
Near our standard cabins, we have put up a 75 m2 dining tent, with room for about 70 people. The tent is furnished with tables and benches, and it can be rented for 8 hours at a time. The price is 34 EUR.
Covered outdoor seating and dining area
In connection with our Adventure miniature golf course, you can find an outdoor covered common area with seating for about 40 people. The area is suitable for dining and relaxation for families, as the area is located near our playground and other play activities. You can see the area around the common area on this Google Tour.
With the exception of our meeting room and dining tent, it is not possible to book our common areas. However, the areas can be booked in conjunction with our own events on the campsite.
Have you seen our other services?
We offer many services at Silkeborg Sø Camping & Feriehuse, take a look below.