Holiday flat
If you are looking for accommodation in Silkeborg with good space and good facilities, then our 2 large holiday flats with kitchen, shower and toilet is a good choice.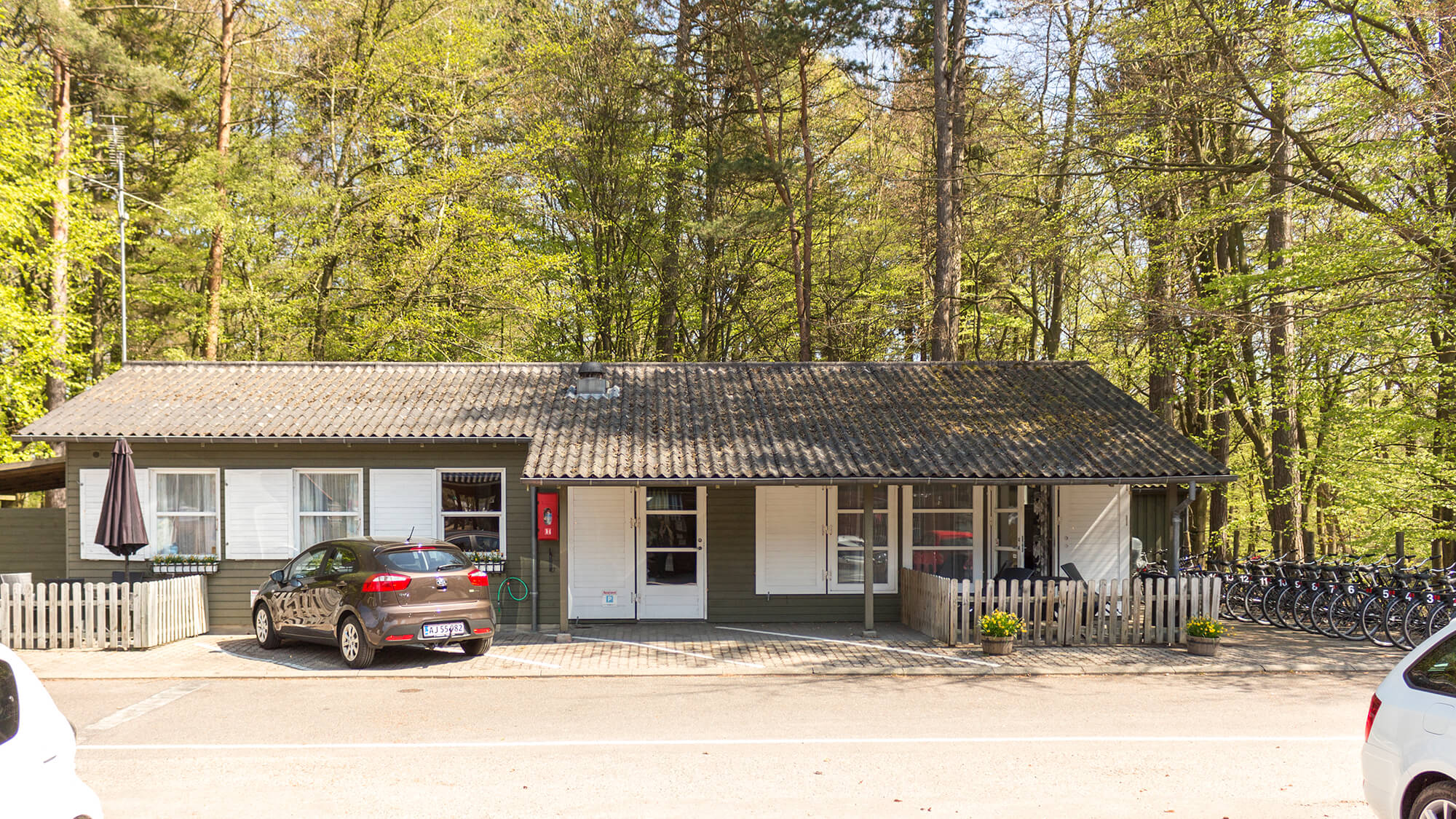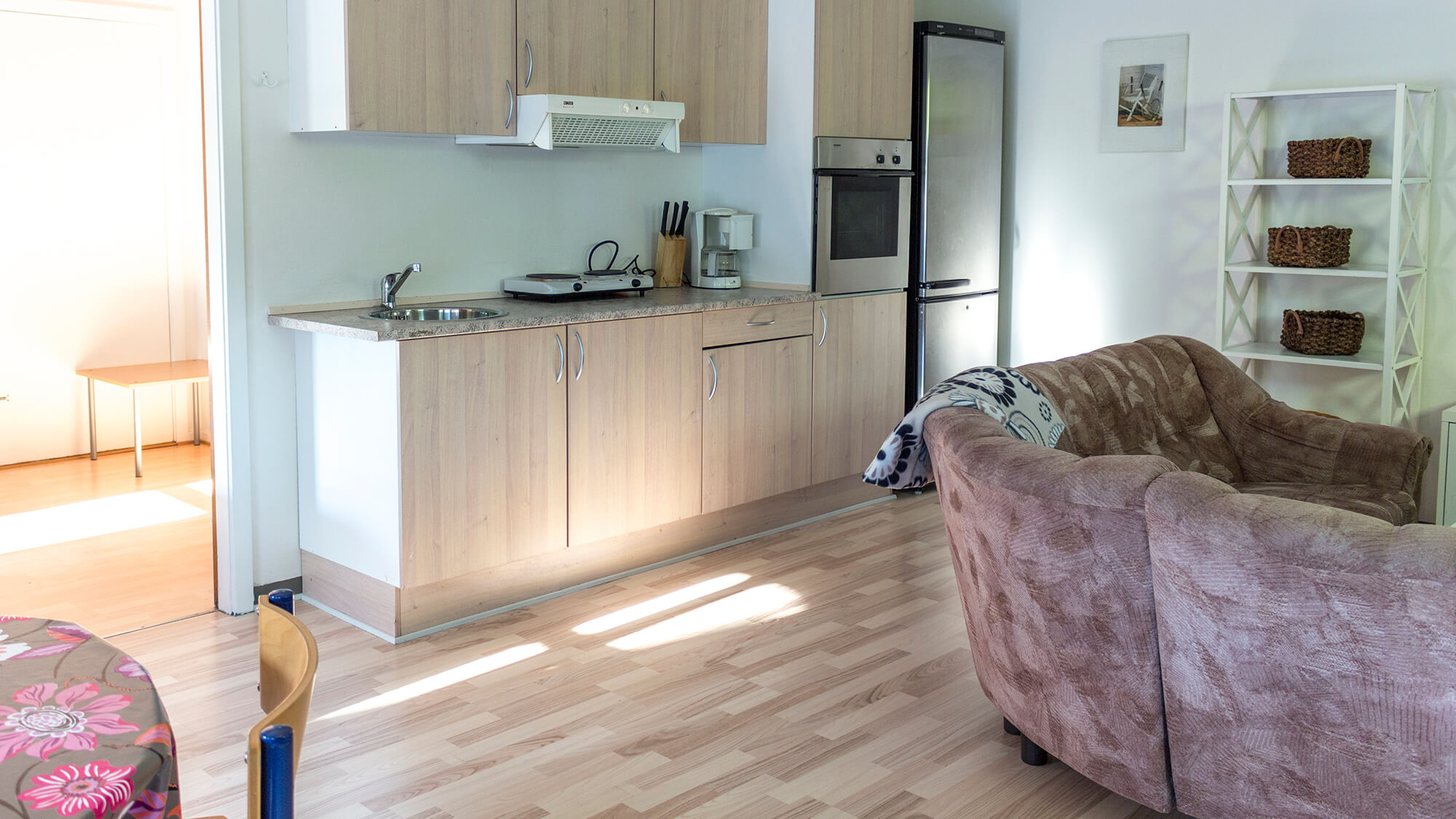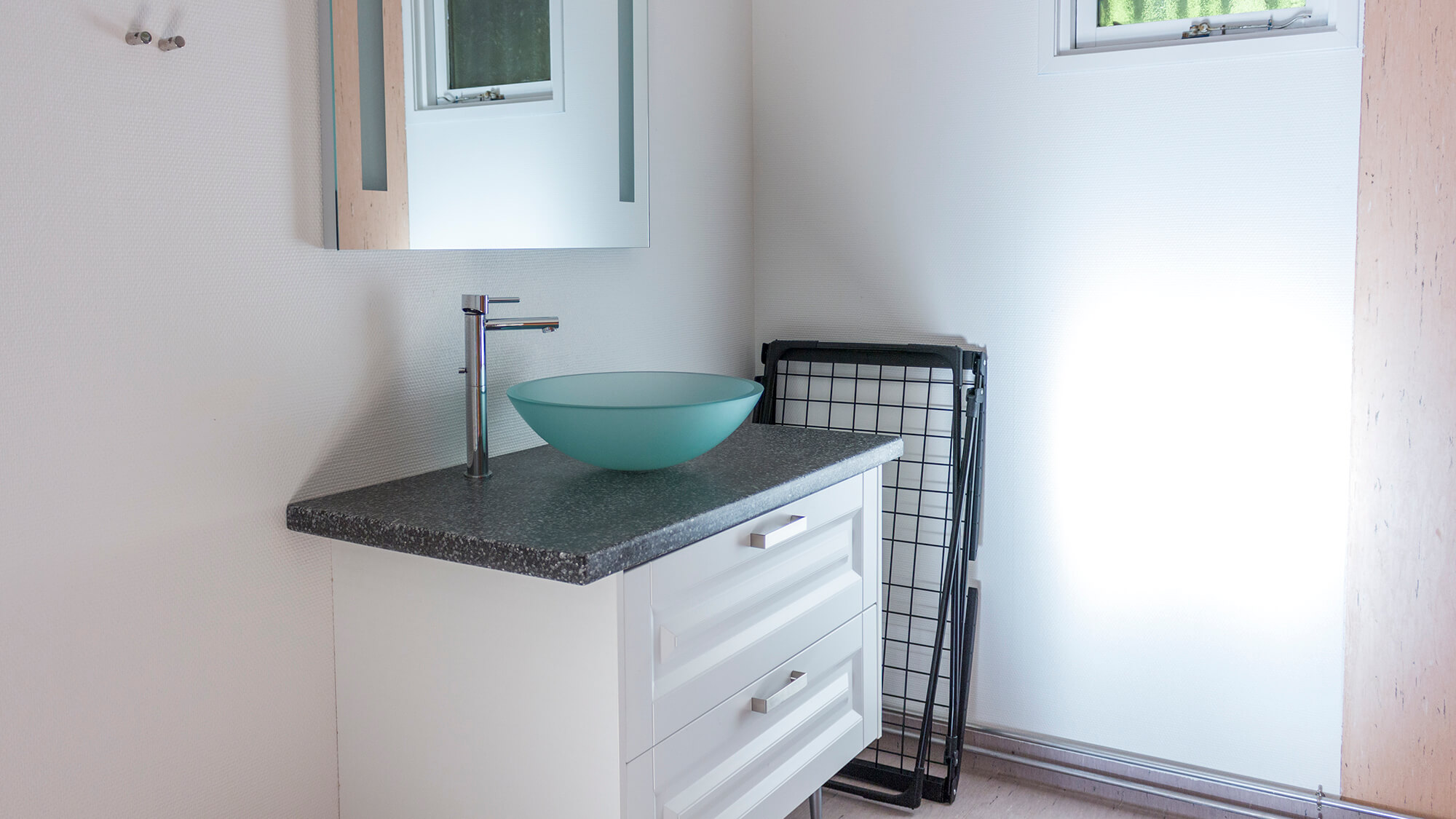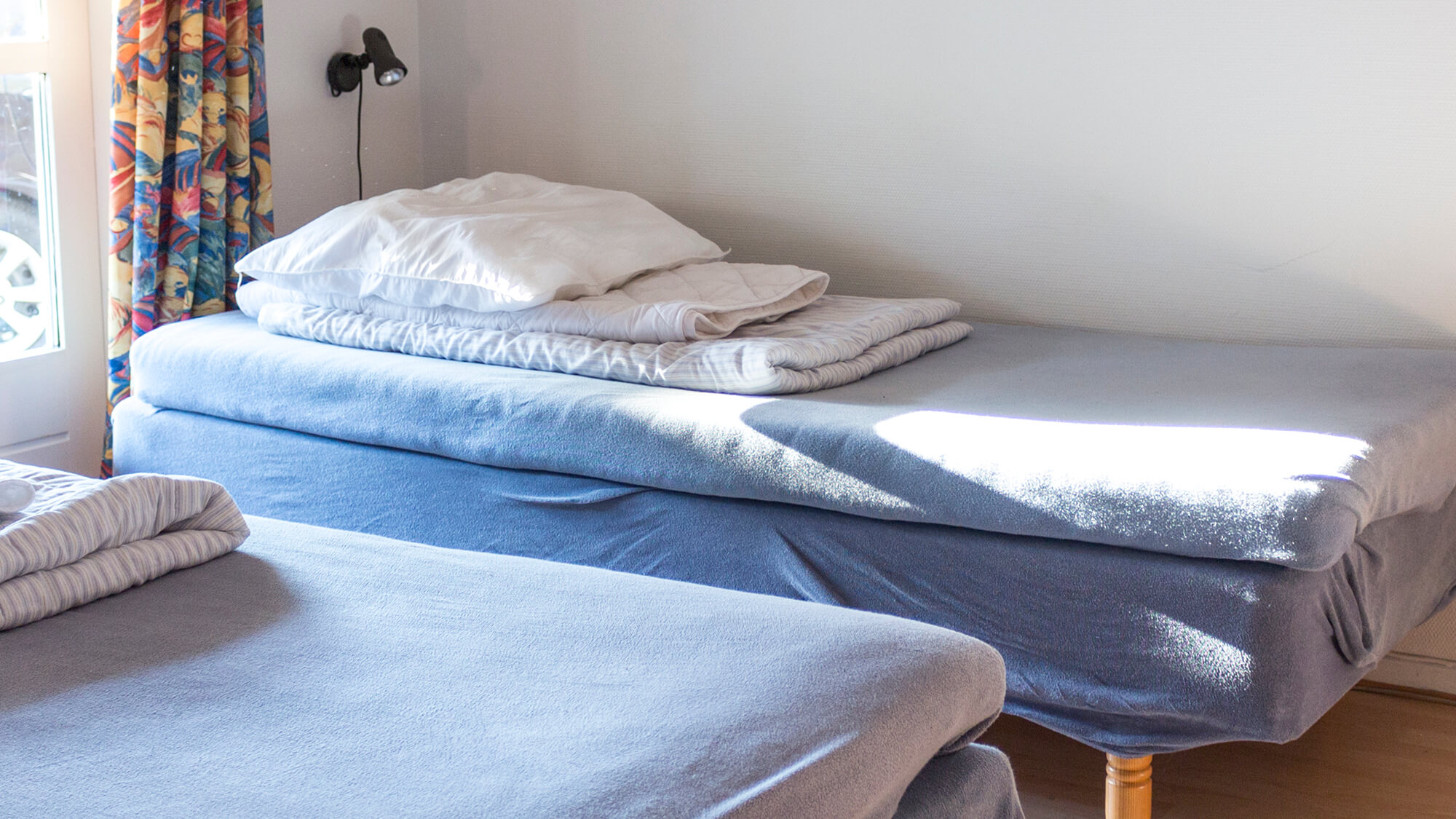 WiFi
TV
Hotplates
Fridge
Tableware
Toilet
Shower
Hot water
Cooker hood
Electric heating
Extra bed
Duvets & pillows
Kettle
Coffee maker
Small freezer
Garden furniture
Parasol
Linnen rent
Pets not allowed
When we built our current information building, the old building was converted into 2 holiday flats, each furnished and designed for 4 persons. The flats are about 42 m2 of size, with a living room, kitchen, bedroom, toilet, shower and terrace. The flats are differently furnished and decorated. Particular differences which is worth mentioning is, that one flat is equipped with a dishwasher, while the other has a newer kitchen and bathroom. The 2 flats are build together with a door between which can be opened if you rent both apartement. Please notise that loud from other apartement are more possible than if you rent at cottage or a mobilhome.
Common for the two flats is that they are both equipped with 2 single box mattresses, a foldout sofa bed, a dining table, a sofa set, a stove or electric hotplate, a cooker hood, cutlery and dinnerware, a fridge, a kettle and a TV. If you choose to rent one of our flats, you must bring your own dishcloth, towel and bed linen. If you wish to rent bed linen including a towel, this is possible. You just need to make us aware of this prior to your arrival. If you book online, you can opt in for linen directly in your booking.
Since the flats are located opposite to the new information building, we note that there may be noise from the parking place in front of the building.
We are looking forward to welcome you to a pleasant stay at Silkeborg Sø Camping & Feriehuse.
Low season
March 22nd - May 8th
May 12th - May 17th
May 20th - June 21st
August 11th - October 20th
| | |
| --- | --- |
| 1-2 persons per. day | 0 EUR |
| 3-4 persons per. day | 0 EUR |
High season
May 8th - May 12th
May 17th - May 20th
June 21st - August 11th
| | |
| --- | --- |
| 1-2 persons per. day | 0 EUR |
| 3-4 persons per. day | 0 EUR |
Interested in other rental units?
We offer many possibilities for overnight stays at Silkeborg Sø Camping & Feriehuse, take a look below.