Overview
On this page you can get an overview of our place, and see a hovering drone film from a lovely summer day.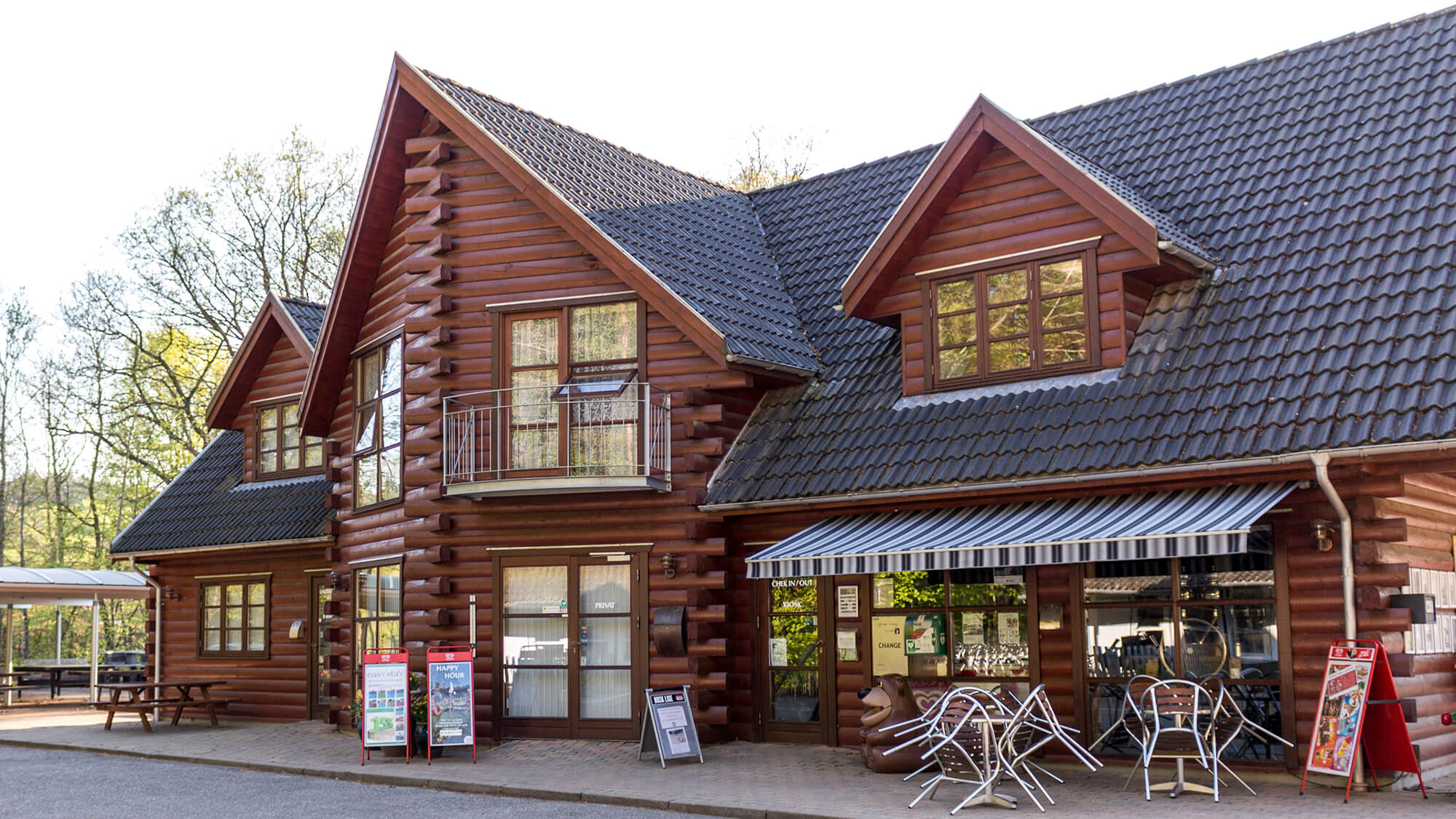 Find us
The coordinates for our campsite is (N56.1698379° - E9.5748958°). If you are driving with a GPS, be aware that there is also an Århusvej 51 in Ans. You must choose postal code 8600 Silkeborg for driving directions to us.
Driving directions
From centrum, drive towards Aarhus / hospital
From Aarhus, drive towards Silkeborg centrum
From Vejle or Herning, drive towards Silkeborg centrum / hospital
You can find us on Google Maps here.

About Silkeborg Sø Camping & Feriehuse
Silkeborg Sø Camping & Feriehuse is a cozy and comfortable family campsite with the forest and lake as its nearest neighbor. When staying at our campsite, you can get the feel of the forest tranquility, and yet you are only 1km from the center of Silkeborg, close to all the offers in the café and cultural life, together with shops and sights.
Our campsite has a total of 158 tent and caravan spaces distributed in "pockets", which are surrounded by beautiful trees and bushes. When you check in, you can freely choose the place you like the most.
Silkeborg Sø Camping & Feriehuse offers you a wealth of activities for children and adults, modern bathroom and toilet facilities, and a cozy covered outdoor kitchen with barbeque.
If you are looking for an active holiday, you can have fun at our giant bouncy, moon cars and play equipment on the playground. You can also rent bikes or canoes, play miniature golf, petanque and table tennis. If you love the nature, you can explore the forest, go fishing, or take a swim from our child-friendly beach. Read more about our many offerings in our activities page.
The area around Silkeborg offers many exciting events and attractions suitable for all sorts of weather. You can read more about the many attractions on our attractions page.
On a lovely summer day in July 2015, a drone film of our campsite was shot. Watch the video below and get a good sense of Silkeborg Sø Camping & Feriehuse from the air.
We would also like to invite you to take an interactive tour through our campsite, where you can get a good look at our facilities, both indoors and outdoors. The tour start here, enjoy.
We hope that you will have a pleasant stay with us. We will do our best to live up to your expectations and give you some great days to look back on.
Kind regards
Alice & Henning
Area map
Below you can see an area map of our campsite. Click on the image to download i high resolution .pdf of the map.
Have you seen our rental units?
We offer many possibilities for overnight stays at Silkeborg Sø Camping & Feriehuse, take a look below.