Bunk room
Our 2 bunk rooms with space for 1 - 16 persons, is a good and inexpensive accommodation alternative to sleeping in tents.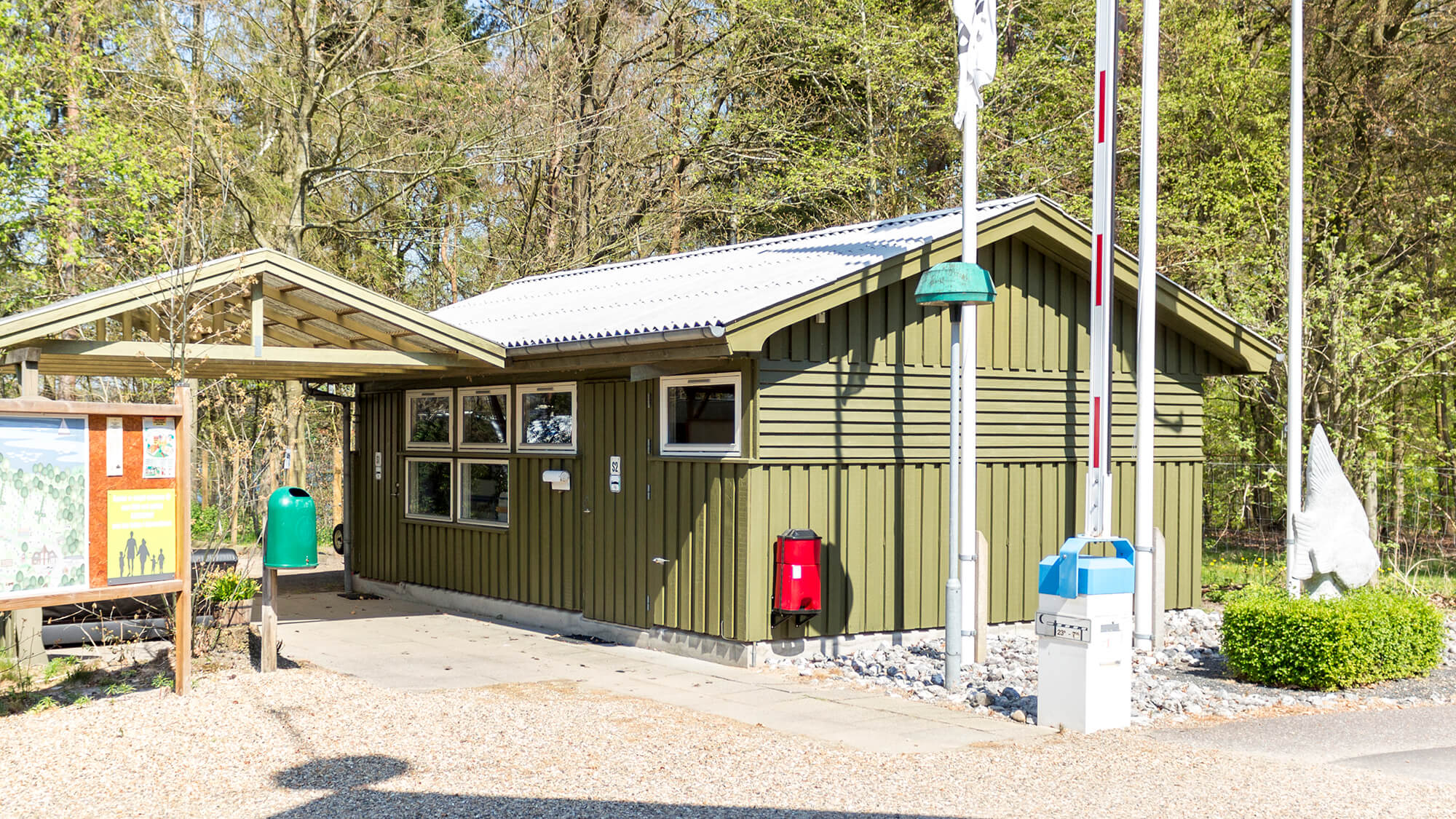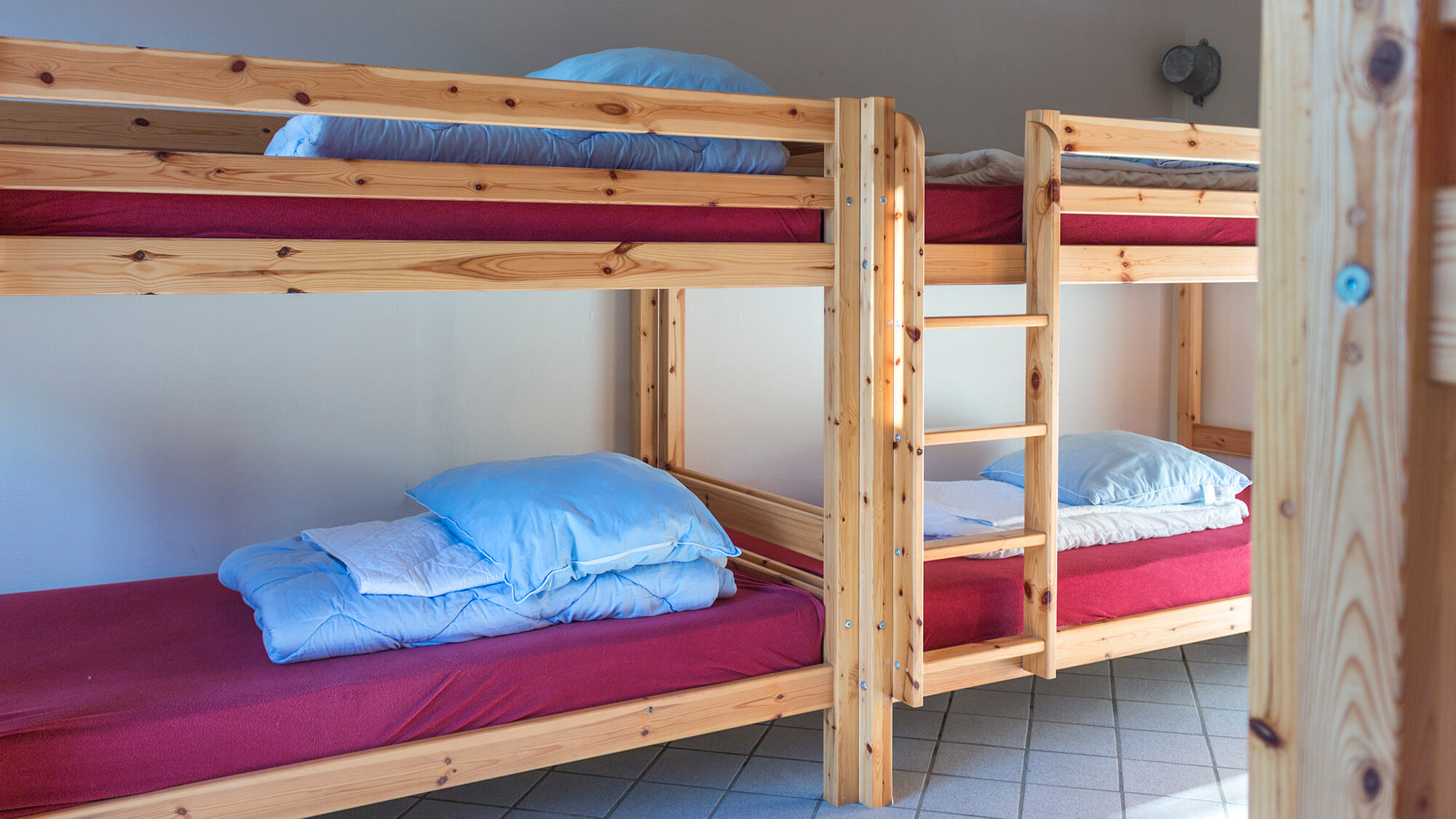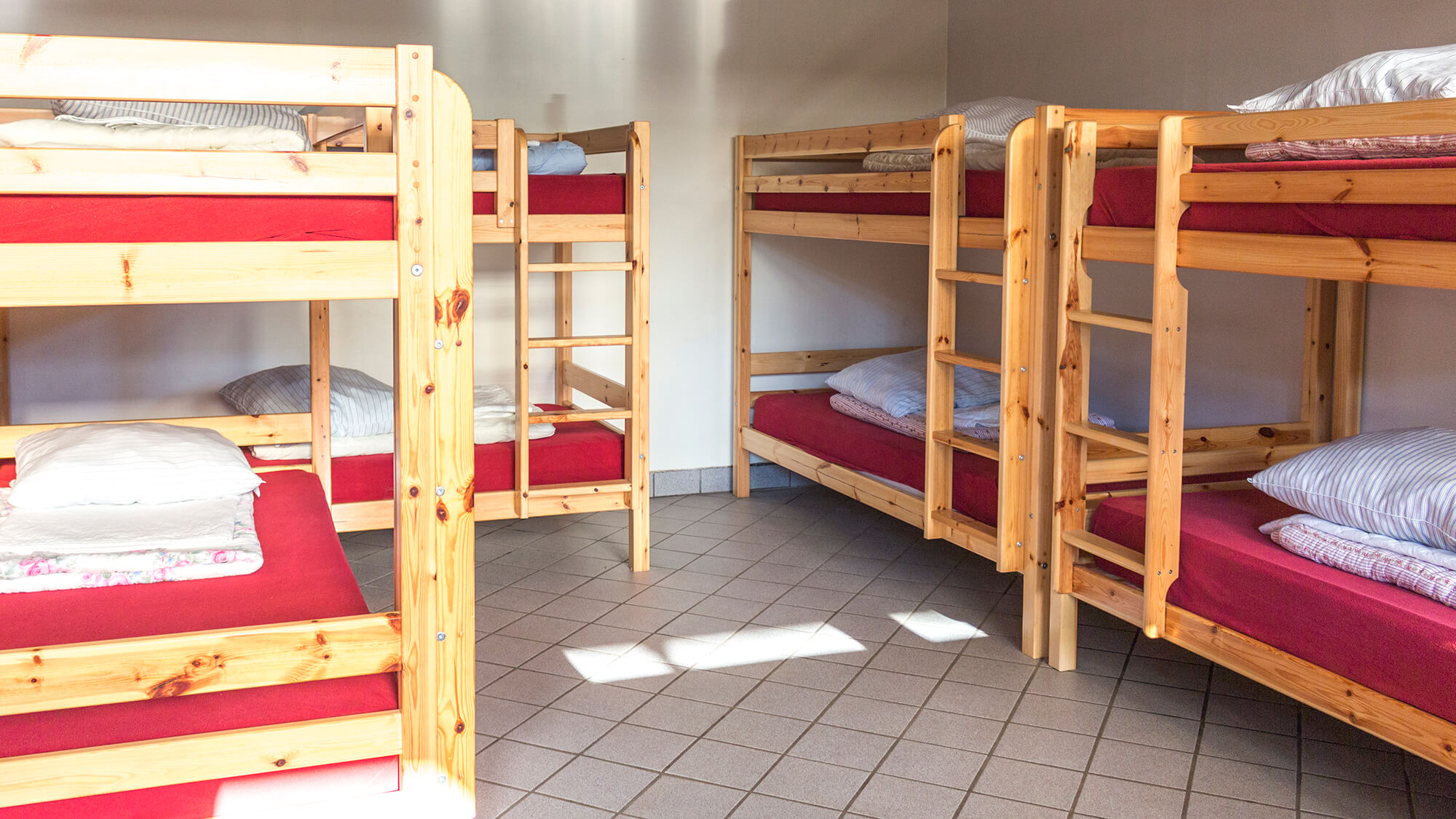 WiFi
Electric heating
Duvets & pillows
Pets allowed
Our 2 bunk rooms of about 20 m2 each, is centrally located at the main entrance to our campsite, and they are a great and inexpensive alternative to sleeping in tents. They are furnished with 2 x 4 bunk beds (16 beds in total), table and chairs, as well as blankets and pillows. Both rooms are heated by electric radiators.
When you rent one or both of our bunk rooms, you get access to all our campsite facilities, including our modern and well-maintained toilet, shower and kitchen facilities. You must bring everything yourself, including dishcloth, towel, bed linen, kitchen equipment etc.
Each bunk room can only be occupied by groups, and should not be perceived as a common dormitory. You are very welcome to contact us via phone or email for details.
We are looking forward to welcome you to one or multiple nights of sleep at Silkeborg Sø Camping & Feriehuse.
Low season
March 15th - May 17th
May 19th - May 29th
June 2nd - June 7th
June 10th - June 26th
August 11th - October 20th
Yellow weeks
July 2nd - July 12th
High season
May 17th - May 19th
May 29th - June 2nd
June 7th - June 10th
June 26th - July 2nd
July 12th - August 11th
Interested in other rental units?
We offer many possibilities for overnight stays at Silkeborg Sø Camping & Feriehuse, take a look below.