Scout cabin
Our two scout cabins cater to those who are not afraid of primitive accommodation, and they are a great alternative for both tent campers and cyclists.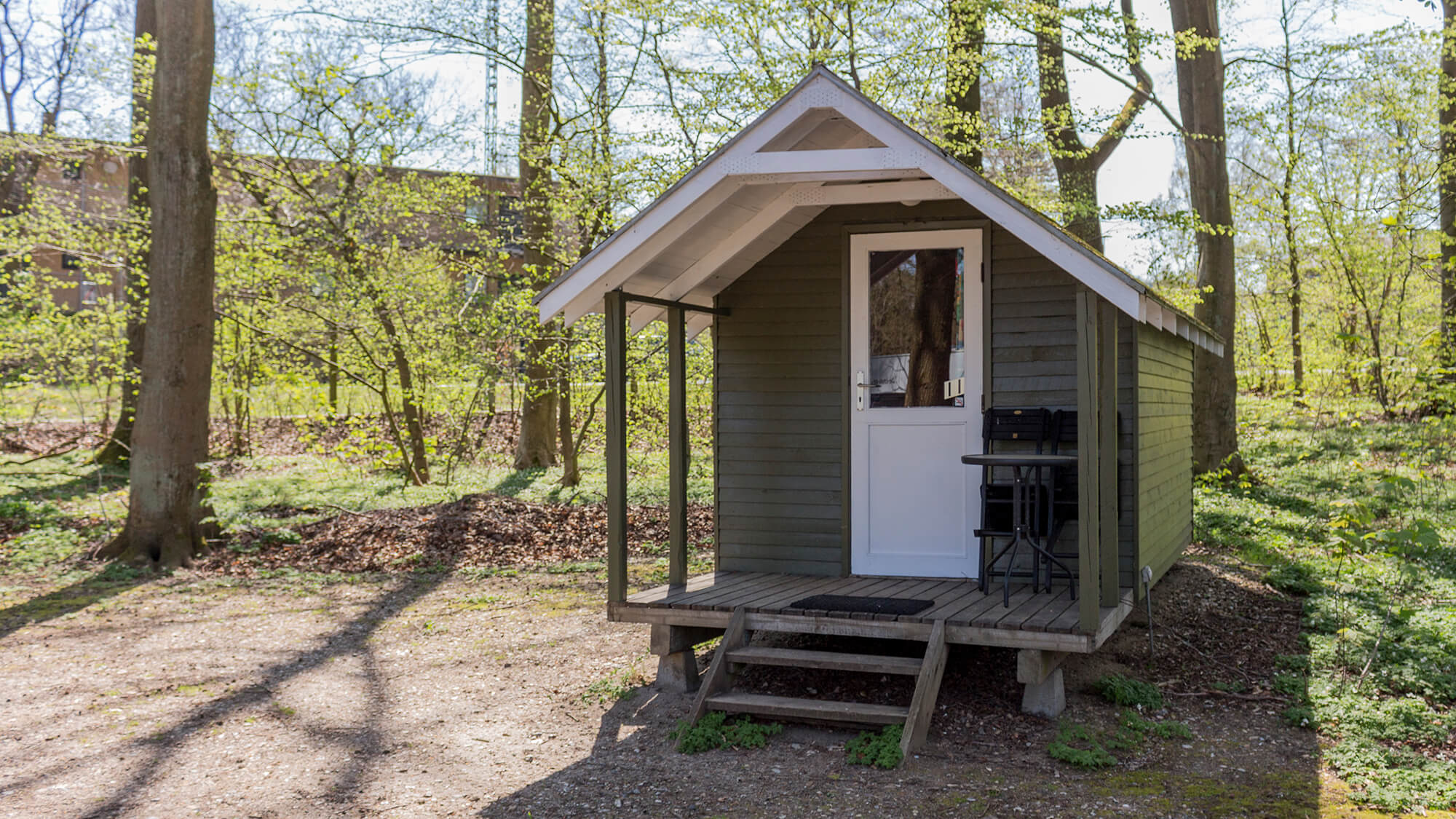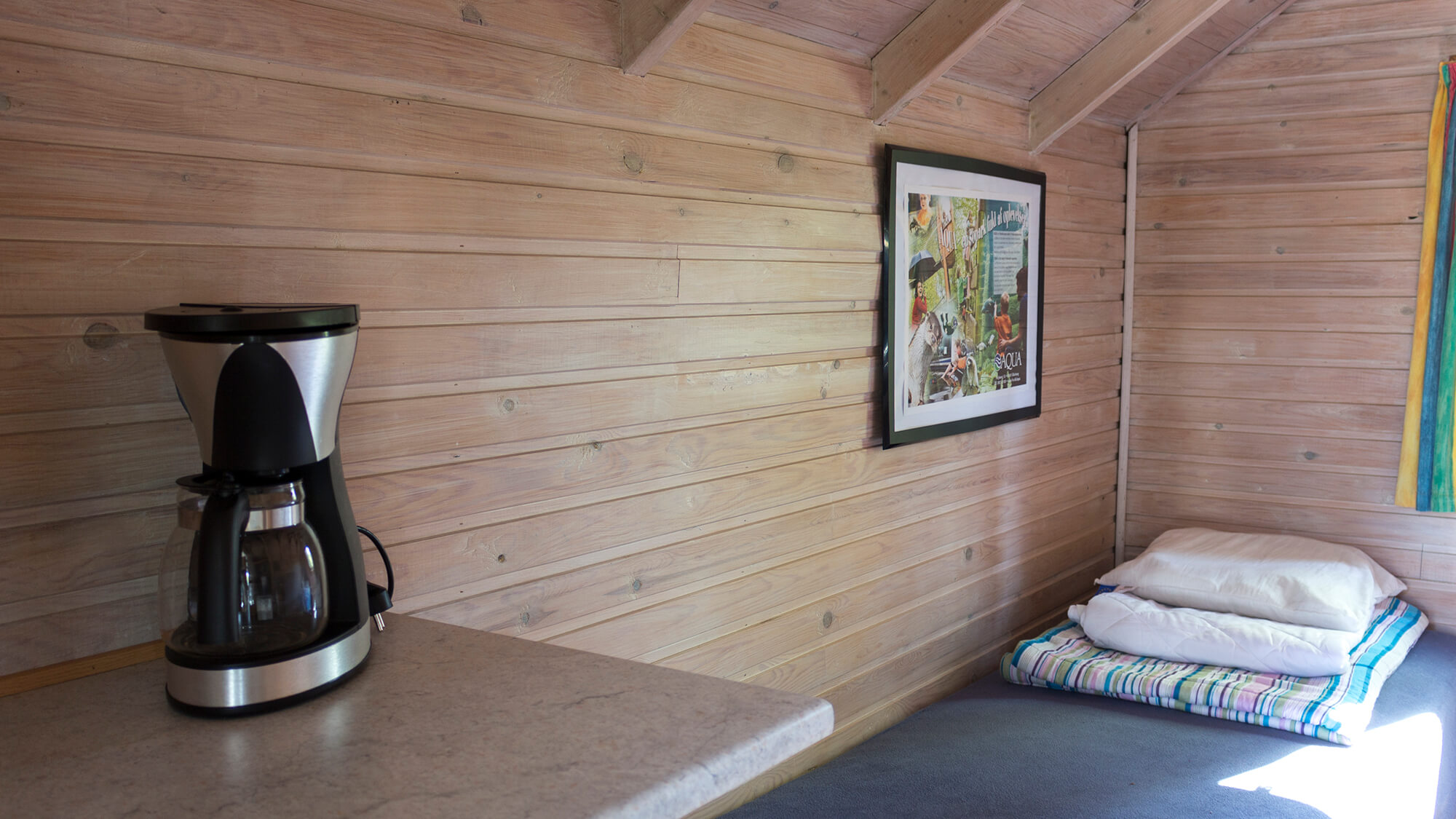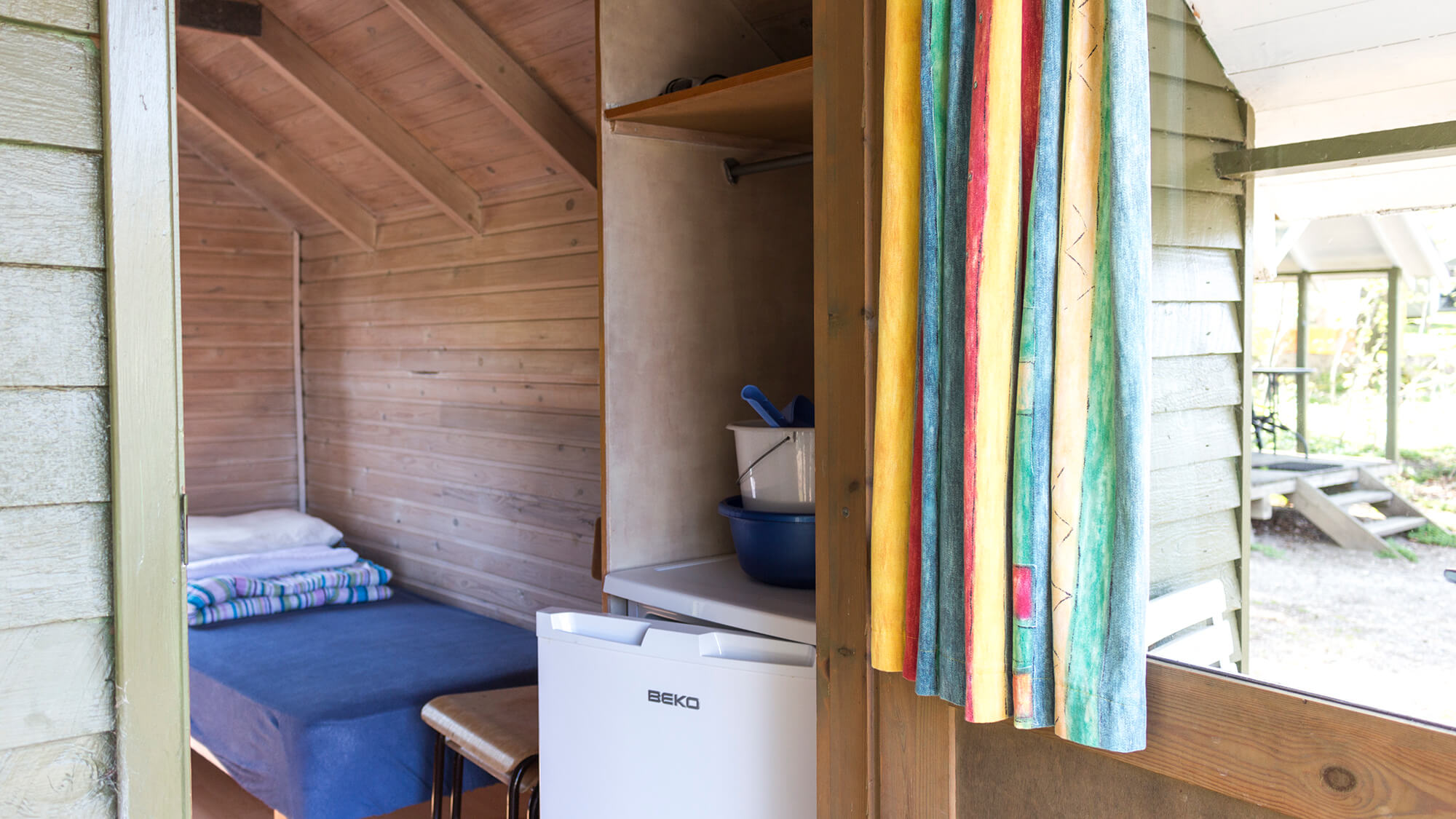 WiFi
Hotplates
Fridge
Tableware
Electric heating
Duvets & pillows
Coffee maker
Garden furniture
Linnen rent
Pets allowed
Our scout cabins are, with their only 9 m2 size, our smallest rental units. The cabins do not offer much comfort, and cater to guests who are not afraid of primitive accommodation. The cabins are of older date, but well kept.
Despite the lack of comfort, our scout cabins are very popular with cyclists, and as an alternative to a tent. They are furnished with two single beds which can be pushed together, and a small kitchenette with a single hotplate, a small fridge, a coffee maker and service.
The scout cabins have no runing water, and it is therefore necessary to fetch water at one of the campsites water lines or kitchens. If you rent our scout cabins, you will get access to all our modern and well-maintained toilet, shower and kitchen facilities. Remember to bring a dishcloth, towel and bed linen.
We are looking forward to welcome you to a cozy and primitive camping experience in one of our scout cabins.
Low season
March 23rd - July 8th
August 12th - October 21st
| | |
| --- | --- |
| 1-2 persons per. day | 40 EUR |
Made in Denmark 2018
August 25th - September 2nd
| | |
| --- | --- |
| 1-2 persons 1 week | 376 EUR |
High season
April 27th - April 29th
May 10th - May 13th
May 18th - May 21st
June 26th - July 2nd
July 8th - August 12th
| | |
| --- | --- |
| 1-2 persons per. day | 54 EUR |
Interested in other rental units?
We offer many possibilities for overnight stays at Silkeborg Sø Camping & Feriehuse, take a look below.